I could write a whole story about why I bought this blush or I could show your the photo: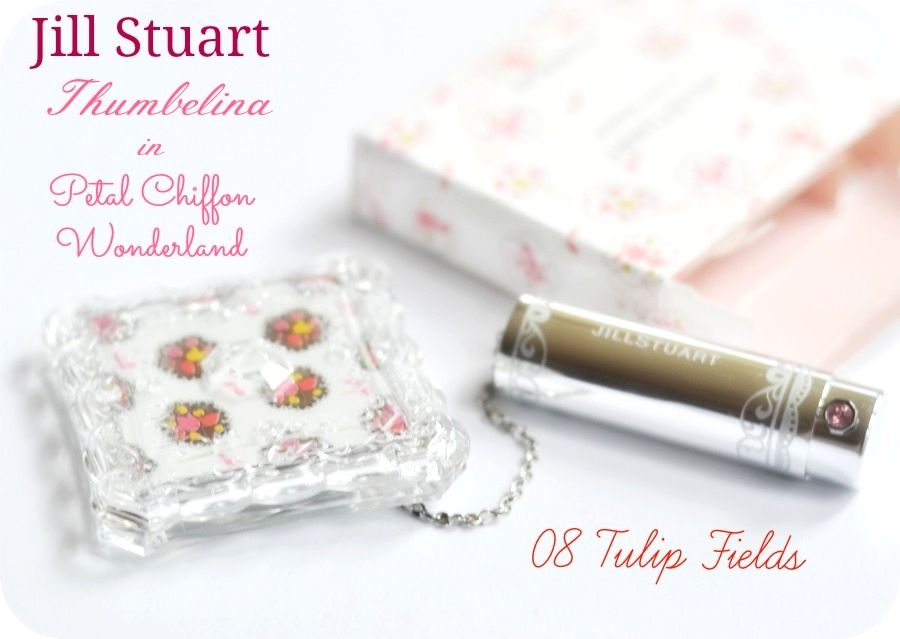 Or, ooooh Spring or It's purrrty!
But I'm not that superficial and it gotten a bit of nationality mixed in as well: Tulip Fields!
Nothing more quintessentially Dutch as a good dose of Tulips!
Still there has been a lot more that made me buy my second Jill Stuart Blush. I like my first and for some reason I haven't made a repetition buy until this one. Reason: price, and perhaps the bit of OTT on cuteness. I do not trust too cute & too pretty too much, or call me superficial on the superficial
[get it?]
.
And there's often a good dose of innocent-talk when buying Jill Stuart. However, I've been getting used to this with Rouge Bunny Rouge. Even a mature/sleek brand like Laura Mercier has been talking about 'innocence' for Spring '14 so there must be something in the air that longs to the pre-twerking/booty-instagram era...Perhaps Tulips?
In Jill Stuart case, there's the Fairytale:
And the fairytale princess Abby Lee Kershaw as 'zee face'
Often a model who is a face is not that often used for body-modelling, but in Abby's case she's been a Victoria's Secret model too: Well, you definitely need a body to walk those shows so talk about lucky genes.
So I'd been discussing "
inner beauty" as a resolution
but the inside of the box is also decorated with cute flowers:
Which brings me to the palette: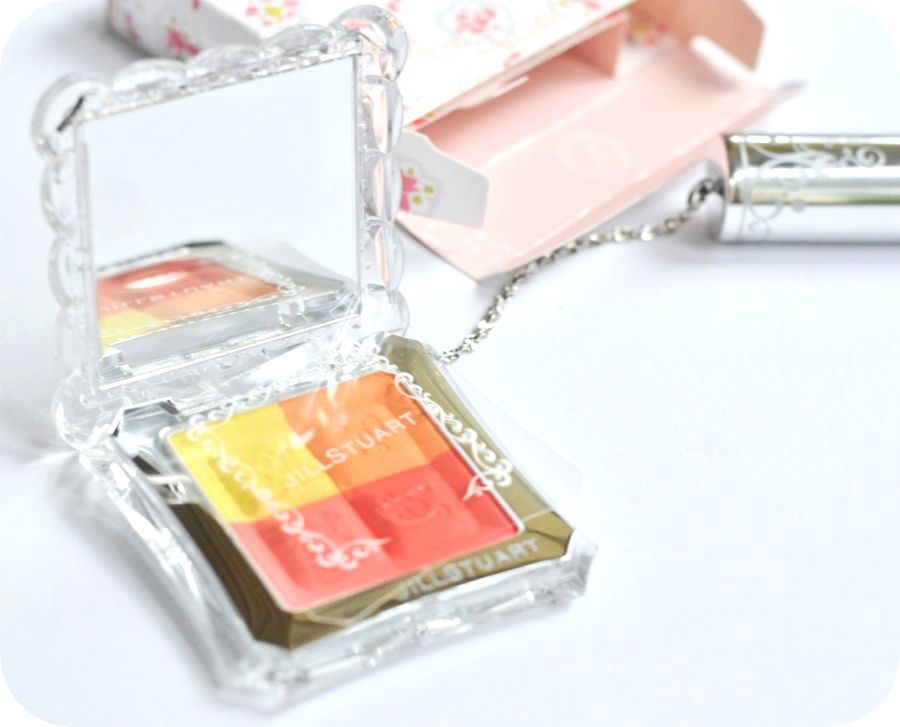 I like that brush on a leash: it makes the innocence of the blush a bit more cheeky...
Close:
& Closer:
And the swatches: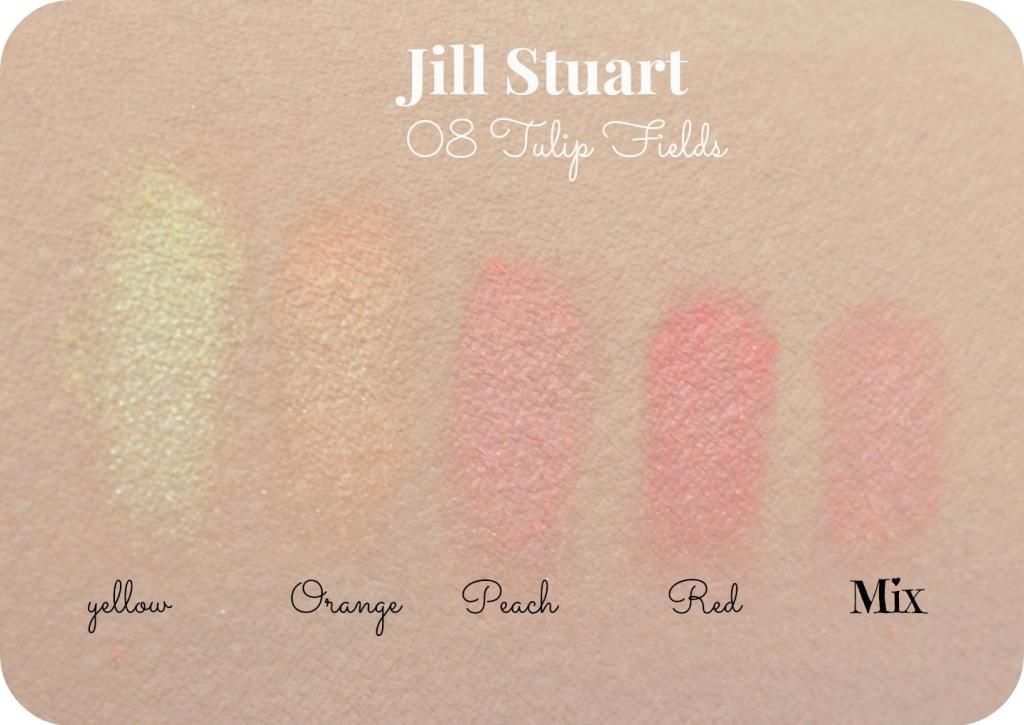 I have been really surprised about the colour payoff and the glowiness. The closest match I can think of is the Le Metier de Beaute Kaleidoscope blush. I got to compare both of them. And I have to make better photos when there's some real light again but *people* it's January and I was too eager to swatch/discuss/review/blag about it today!
I was slightly worried because I've been reading Driveller's Kate review on the way
she fell for pretty with Paul & Joe
, and gotten "pretty [useless] balls"
(my quotation, btw)
. Also, I was worried about too much 'orangy' tones but I love how the mix works out. Also, the 'red' colour is not as frightingly red as I imagined: it's a pinkish red that I love.
This will make a versatile palette when travelling: the yellow makes a slightly shimmery/speckly highlighter and the rest have enough versatility to use on it's own, and make the most 'universally peachy' combination when mixed.
Or, a Fairytale come true! Now only the '
return of innocence
' again...